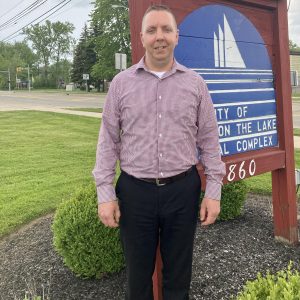 Terry Ness,          Administrative Director
(440)257-7216 
[email protected]
Jennell Muscatello      Secretary 

(440)257-7216 
[email protected]
The Director of Administration and Finance is in charge of all departments of the City with the exception of the Safety Forces. He also serves as the acting Mayor for the first 72 hours during the absence of the Mayor from the City. After the initial 72 hours the responsibility is then assumed by the Council President.
Below is an introduction to our current Administrative Director, Mr. Terrence Ness.
Hello, my name is Terry Ness, and I was appointed as the Administrative Director for the City of Mentor-on-the-Lake on March 13, 2023. I was born and raised in Madison, Ohio where I resided until December, 2020 before relocating my residence to Chardon, Ohio.
I served with honor in the U.S. Army as an infantryman from 2003 to 2007, including completing one tour of duty in Iraq during that time. After concluding my military service, I was employed with Avery Dennison for 8 years. In 2015 I enrolled at Kent State University as a full-time student, and graduated in 2018 with a Bachelor's Degree in Business Administration with a major in Finance. Post college, I was employed with an anti-money laundering firm and with the Cuyahoga County Veterans Service Commission. My role with the Veterans Commission quickly progressed from Service Officer to Outreach Coordinator to Finance Supervisor and lastly to Financial Operations Manger.
I am happily married and the proud father of three sons. I enjoy spending my leisure time with my family; including coaching my youngest son's flag football team, camping, hunting, the Cleveland Browns, water and amusement parks, the beach, watching movies, riding my motorcycle, going to concerts, and taking trips to visit out-of-town family members.