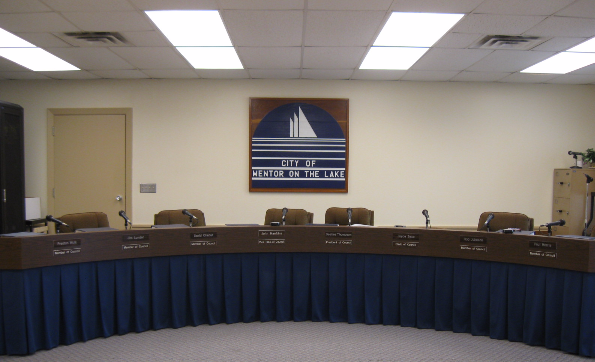 City Council is the legislative branch of our city government. All legislation in the form of ordinances and resolutions are discussed and voted upon by City Council. City Council Members represent the citizens of Mentor-on-the-Lake, serving as a liaison between the residents and Mentor-on-the-Lake's administration. Residents who have questions or concerns should contact their specific Ward Council Member or any Member at Large.
City Council is composed of seven (7) elected members. Three (3) of the members are to be elected at large. Four (4) of the members shall be elected from wards, one from each ward. Council Members serve four-year terms, but the election of Ward and Members at Large are staggered to allow for continuity. Each member of Council shall have been a resident and qualified elector of the Municipality for at least two (2) continuous years prior to the general election and shall continue to be a resident of the Municipality throughout his or her term of office.
City Council meets at 7:00 p.m. in the City Council Chambers at City Hall on the second and fourth Tuesday of each month, unless otherwise ordered by vote of Council. Length of meeting times will vary according to the number of topics on the agenda. Residents are permitted and encouraged to voice concerns, ask questions, offer opinions during the open to the public portion at each meeting. Any resident wishing to speak will be asked to identify themselves and state their address for the record.